On Thursday, August 18, a Kenyan woman based in Canada drowned after stepping into a swimming pool while streaming it live on Facebook.
Hellen Wendy, who worked as a nurse in Toronto, swam successfully for about 10 minutes before tragedy struck.
Just 10:33 minutes after she started recording, Wendy started gasping for air and could be heard gurgling while kicking and screaming.
At 11:54 minutes she made the last sound as the video went silent and the water stood still. She was discovered three hours later.
Canada-based Hellen Wendy who drowned in a swimming pool while livestreaming on Facebook on Thursday August 18, 2022
Courtesy
Ranked among the most dangerous activities in the world, swimming accounted for nearly 200,000 sports injuries in 2019. Indeed, many people ignore or actively ignore the dangers posed by swimming pools.
Here's how to protect yourself while swimming;
Never swim alone
People wishing to swim are advised never to jump into the pool when they are alone on site.
Instead, they are advised to cultivate a "buddy system" that will protect them in case tragedies occur poolside. Buddies can offer first aid or alert emergency services.
Individuals are also advised to always make sure to have a friend nearby even if the pool is supervised on site.
Read the signs in the individual pools
There is no one-size-fits-all language that governs all pools in the world and individuals are advised to always read individual pool signs carefully before committing.
For example, signs can warn of the location of the wildlife pool as well as opening and closing times to prevent them from being left alone on the facility.
Take care when entering and exiting the pool
Swimmers are advised to be wary of their surroundings at all costs to watch out for slippery surfaces or broken ladders.
Attention will help them avoid slipping and falling into the pool unintentionally.
Avoid running
When near a swimming pool, it is advisable to walk and not to run due to the slippery nature of the surfaces surrounding the pool.
Stay within your abilities and never be afraid to ask for help
Swimmers are urged to avoid competition when having fun and stick to their abilities when in the pool.
If you are still a learner, you should always maintain the shallow end of the pool and only move to the deeper end when you are comfortable.
In the event of a tragedy, quickly seek help from someone else, preferably lifeguards, who are already at the pool and never hesitate to ask for clarity on the depth of the pool.
If you are inexperienced, it is also advisable to wear a life jacket.
don't panic
When you're in pool water, don't panic. Panic is believed to accelerate swimming pool drowning tendencies.
When panicked, victims begin throwing their legs and arms, depleting them of energy which leaves them exhausted to balance themselves.
"The moment you make noise, start throwing your legs and hands, the energy runs out inside you and you can die within the next 5 minutes no matter how deep the water is," one explained. experienced swimmer.
Do not drink
Pool parties with booze are fun and fun until tragedy strikes at the pool.
Getting drunk at the pool reduces a person's ability to judge, exposing them to all other dangers around the pool, which can easily lead to drowning.
Watch out for hazards
Some of the pool tragedies are caused by hazards such as rocks or abandoned equipment that may be left inside the pool.
Also, inspect the pool and make sure it is safe before jumping into the water.
First aid training
Additional knowledge of first aid before going into the pool is important as it gives you knowledge on how to handle situations in the event of a tragedy.
The training equips users with self-rescue and skills to save others as well as artificial respiration and cardiopulmonary resuscitation (CPR) among others.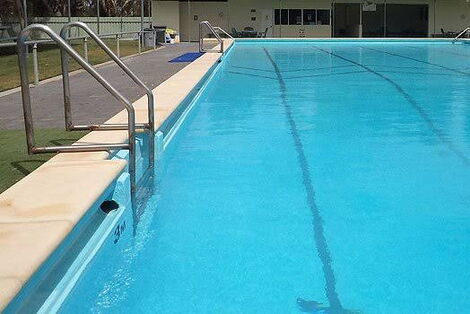 Undated file image of a swimming pool
Kenyans.co.ke
Case
alcohol